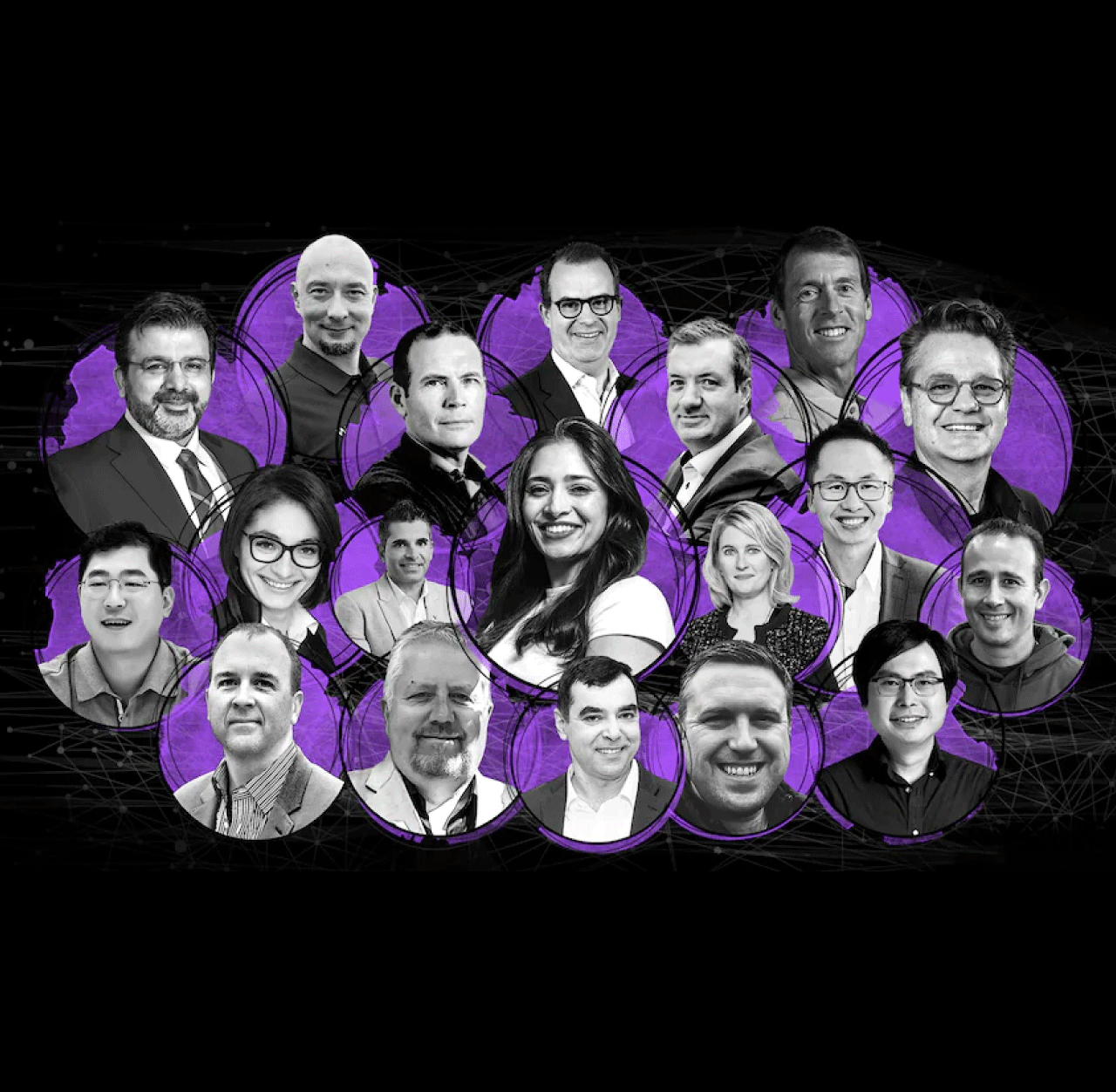 The SDV Innovator Awards Program
The SDV Innovator Awards recognize outstanding individuals who have made significant contributions to the automotive industry through software. 2023 winners were awarded in three categories:
Pioneers: These outstanding individuals have demonstrably broken new ground within the automotive space through research, development, and application of new automotive software.
Leaders: These outstanding individuals are in senior management positions, leading teams that are transforming the automotive industry through the broad adoption and application of software-defined technologies.
Experts: These outstanding individuals are subject matter experts within a specific SDV discipline (e.g., advanced driver assistance systems, digital cockpit, over-the-air updates, autonomous driving, artificial intelligence, recruitment, and training, etc.).
Image courtesy MotorTrend
Coding the Car
Meet the pioneers and leaders who inspired this groundbreaking awards program from MotorTrend—the legendary media powerhouse behind the coveted Car, Truck, and SUV of the Year Awards—in "Coding the Car," an exclusive 22-minute documentary from Warner Bros. Discovery Inc.'s MotorTrend Studios filmmakers. 
Coding the Car | Volume 1
MotorTrend editors traversed the globe to interview the top minds in SDVs, and to document the rise of this disruptive new force reshaping the automotive world. Meet the people plotting the future of transportation as we know it, using software as the catalyst, in this 172-page book.
BlackBerry QNX: Powering the SDV
BlackBerry® is the auto industry's trusted supplier of QNX® safety-certified operating systems, hypervisors, development tools, support, and services—all purpose-built for the world's most critical embedded systems and applications. We help our customers streamline their development efforts to more efficiently launch safe, secure, and reliable systems.
Our technology powers over 235 million vehicles and is embedded in IoT systems around the world, across a broad range of industries that include aerospace and defense, automotive, commercial vehicles, heavy machinery, industrial controls, medical, rail and robotics.